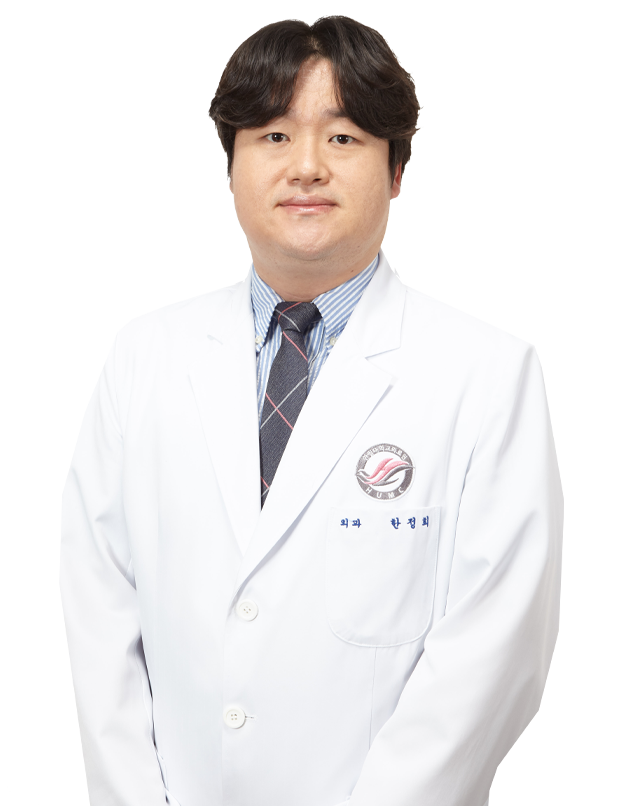 기본정보
학력
학력
2009.03 ~ 2011.02한림대학교 의학 석사
2001.03 ~ 2007.02한림대학교 의학 학사
경력
경력
2015 ~ 2017연세대학교 신초세브란스병원 외과 임상연구조교수
학회활동
학회활동
대한대장항문학회 정회원
The American Society of Colon and Rectal Surgeons as an International Fellow
대한외과학회 정회원
대한내시경복강경학회 정회원
논문
1. Multilevel Duodenal Injury after Blunt Trauma, Journal of korean surgery 2010.

2.Trans-umbilical Single Port Laparoscopic Appendectomy, Journal of Minimally Invasive Surgery, 2011.

3.Transumbilical Laparoscopic Assisted Single Port Appendectomy (Hybrid Appendectomy) in Children, Journal of Minimally Invasive Surgery, 2012.

4.Prognostic impact of immunonutritional status changes during preoperative chemoradiation in patients with rectal cancer, Ann Coloproctol 2016.

5.The number of retrieved lymph nodes needed for accurate staging differs based on the presence of preoperative chemoradiation for rectal cancer. Medicine 2016.

6.Transanal approach for rectal tumors: recent updates and future perspectives, Annals of Laparoscopic and Endoscopic Surgery 2016.

7.Lymphadenectomy in Colorectal Cancer: Therapeutic Role and How Many Nodes Are Needed for Appropriate Staging?, Current Colorectal Cancer Reports 2016.

8.Impact of Anastomotic Leakage on long-term oncologic outcome and its related factors in rectal cancer, Medicine 2016.

9.Intraoperative colonoscopy for the assessment and prevention of anastomotic leakage in low anterior resection for rectal cancer, International journal of colorectal disease 2016.

10.Universal Suprapubic Approach for Complete Mesocolic Excision and Central Vascular Ligation using the da Vinci Xi system: From Cadaveric Models to Clinical Cases, Journal of robotic surgery 2016.